Practically all my icons are of uljjangs Jun HyeWon and Song JiYeong. dammit!
anyways
Okay so my mom was too busy to take me to the salon until Sat. because it is in Chicago. So i cut it myself. It took me 2 whole hours soo i don't think i'll ever do that again but it was a first. I also got a cool lunch box. It was called the mutant metal box. how cool huh?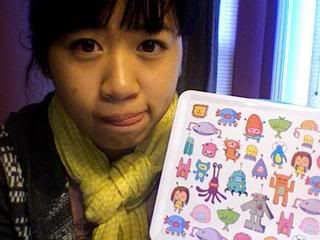 I also got one of those things like what Liz and Victoria had, where you draw a picture and put it in the cup. You know, like you design the cup! SO I drew the characters on my lunchbox and Pucca characters. See.
and in the cup.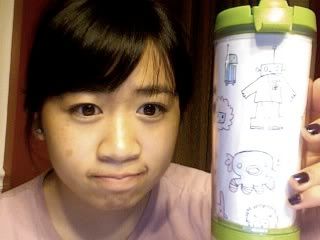 Oh! and OMG taco bell made a new taco. it's called the volcano taco.
as you can tell it was way too spicy for me. BUT it was cool taco bell made something new.
Current Mood:
thirsty